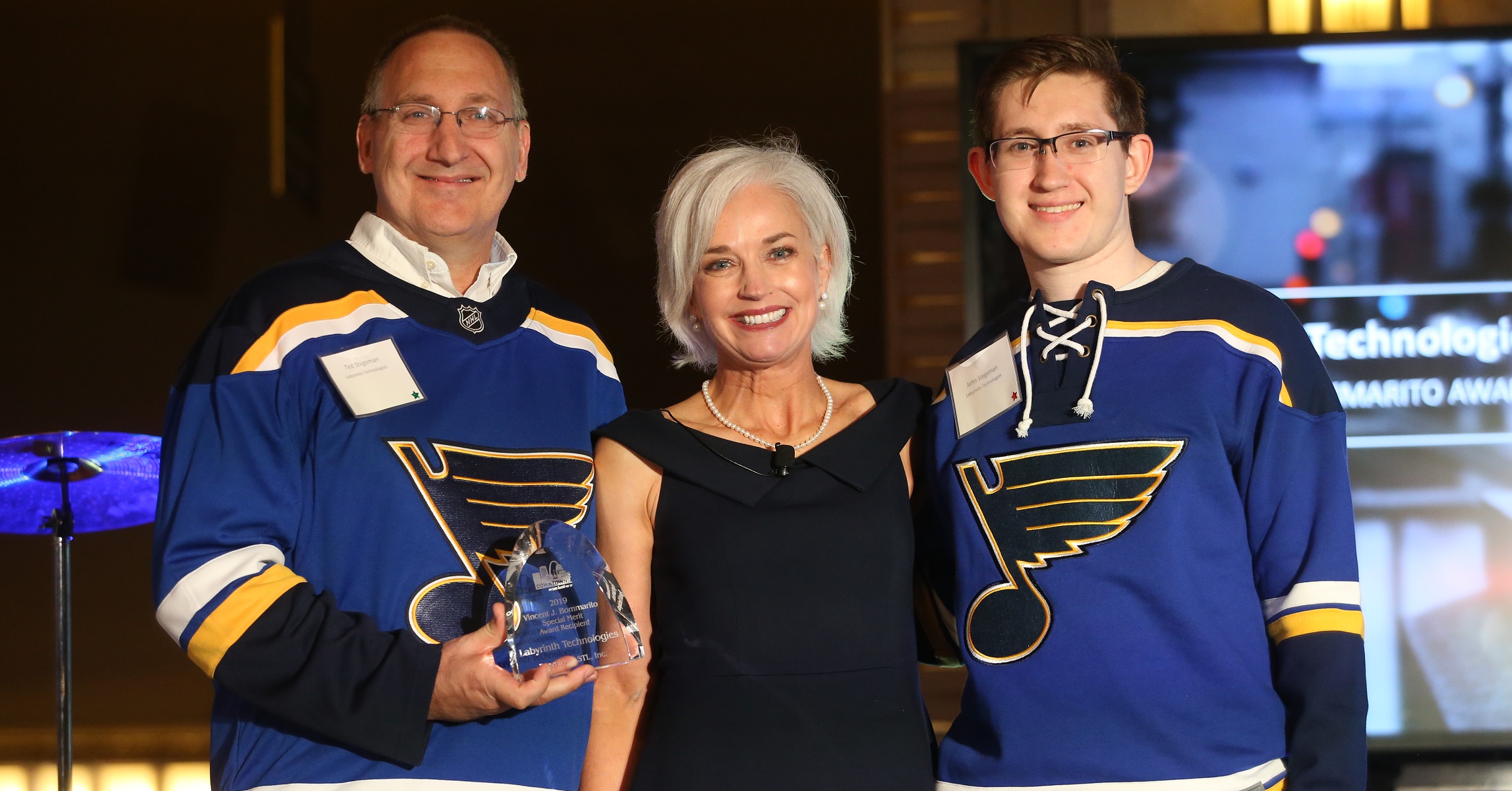 Downtown St. Louis Incorporated honored Labyrinth Technologies™ for their leadership in helping make downtown St. Louis safer, smarter and more beautiful as part of Project #LightMySTL by awarding the company the Vince Bommarito Special Merit Award at the group's annual meeting.
Missy Kelley, the CEO of Downtown St. Louis Inc. presented the award to Stegeman during the group's annual meeting.The Vince Bommarito Award is named for Vince Bommarito Sr., the legendary owner of Tony's in downtown St. Louis, one of only nine restaurants in the United States to receive a Mobile 5-star rating (now known as the Forbes Travel Guide).
Bommarito, who passed away earlier this spring, was not only a culinary and hospitality legend, he also founded and led the beautification program for Downtown STL. He was honored with the organization's Levee Stone award in 1999 and, because of his unrelenting commitment to the betterment of downtown St. Louis, was the organization's only lifetime board member.
In addition to honoring the company for its leadership with Project #LightMySTL and the successful Market Street Demonstration Project, Downtown St. Louis Inc. announced that is officially moving forward with the $4.6 Million full deployment of Labyrinth Technology™'s lighting system, which is scheduled to commence later this calendar year.